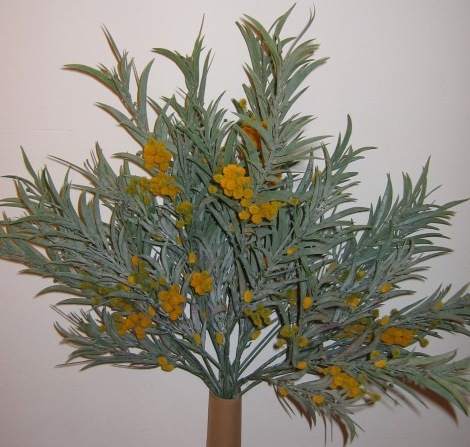 Size - 26in /65cm
| | |
| --- | --- |
| Quantity | Price per stem, AUD |
| 1 | $24 |
| 2 | $20 |
| 3 | $16 |
| 5 | $14 |
| 10 | $12 |
| 20 | $11 |
| 50 | $10 |
| 100 | $9 |
| 200 | $8 |
| 500 | $7.50 |
| 1000 | $7 |
"Quantity" means total number of flowers including mixed orders, for ex. Wattle, Eucalyptus, Leucosperum, etc.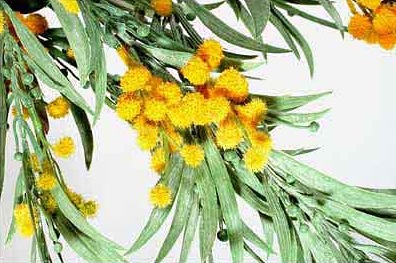 The Golden Wattle (Mimosa), Acacia pycnantha, is Australia's national flower.
The branches of wattle used as an ornamental accessory to the shield, representing the badges of the six Australian States.
A Wattle Club was founded in 1899 to promote a Wattle Day demonstration every September to encourage recognition of the flower as a symbol of patriotism. Almost a 100 years later in 1992, the 1 September was formally declared 'National Wattle Day'.